Himanta takes jibe at Rahul Gandhi on posing with farmers, Congress hits back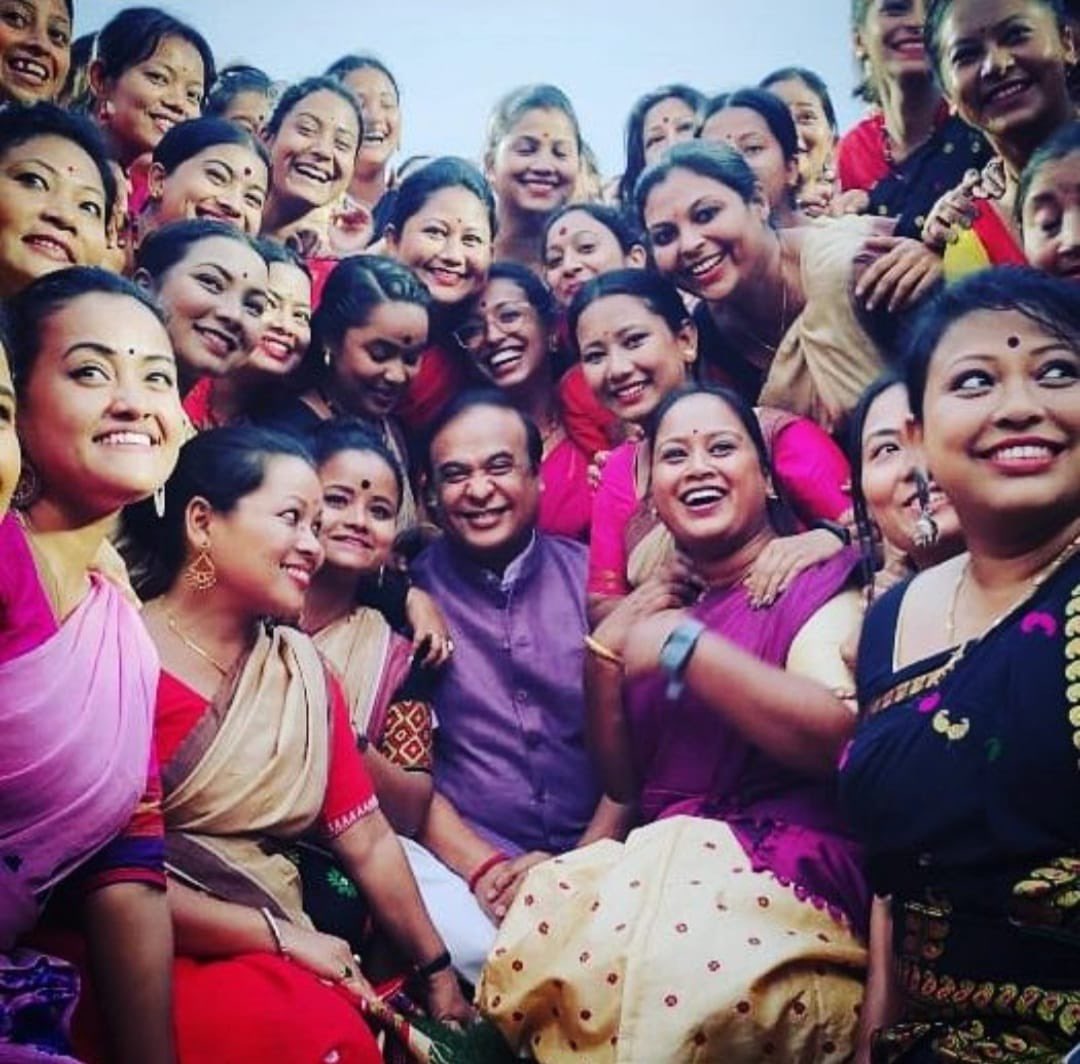 Guwahati, July 9 (IANS) Hours after the Assam Chief Minister criticised Rahul Gandhi over his recent outreach with the farmers in Madina village of Sonipat in Haryana, the state Congress president Bhupen Borah hit back at Himanta Biswa Sarma. 
Sarma said that Rahul Gandhi's sudden desire and "desperation" to get real is "laughable".
He even claimed that there was "heckling of farmers" as the former Wayanad MP posed with them for photographs.
Taking to Twitter, the Assam Chief Minister wrote: "The sudden desire of the Prince, and his desperation, to get real is laughable! But in your zeal to get captured by your photo & video team, for God's sake, do not demean the dignity of our Annadatas. The heckling of farmers to pose as a 'farmer' is deplorable Mr Gandhi."
Sarma advised Rahul Gandhi to "get real without the reels".
Meanwhile, replying to the Chief Minister, Bhupen Borah posted a picture of Himanta Biswa Sarma surrounded by "Bihuwotis" (female Bihu dancers) and sarcastically wrote on Twitter, "You mean no reel, only still !!!."
–IANS
tdr/dan
Himanta takes jibe at Rahul Gandhi on posing with farmers, Congress hits backJuly 9, 2023Guwahati, July 9 (IANS) Hours after the Assam Chief Minister criticised Rahul Gandhi over his recent outreach with the farmers in Madina village of Sonipat in Haryana, the state Congress president Bhupen Borah hit back at Himanta Biswa Sarma. Sarma said that Rahul Gandhi's sudden desire and "desperation" to get real is "laughable".He even claimed that there was "heckling of farmers" as the former Wayanad MP posed with them for photographs.Taking to Twitter, the Assam Chief Minister wrote: "The sudden desire of the Prince, and his desperation, to get real is laughable! But in your zeal to get captured by your photo & video team, for God's sake, do not demean the dignity of our Annadatas. The heckling of farmers to pose as a 'farmer' is deplorable Mr Gandhi."Sarma advised Rahul Gandhi to "get real without the reels".Meanwhile, replying to the Chief Minister, Bhupen Borah posted a picture of Himanta Biswa Sarma surrounded by "Bihuwotis" (female Bihu dancers) and sarcastically wrote on Twitter, "You mean no reel, only still !!!."–IANStdr/dan